Auto Repair Shop in Cleveland, TN
For more than three decades, Top Tech Automotive has been providing sensible and affordable auto care solutions to communities in and around Cleveland, South Cleveland, Georgetown, McDonald, and Charleston, TN. Our mechanics are recognized throughout the region for our high-quality, dependable car care. Visit our locally-owned and -operated auto repair shop for top-notch vehicle service and repairs!
Car Care Services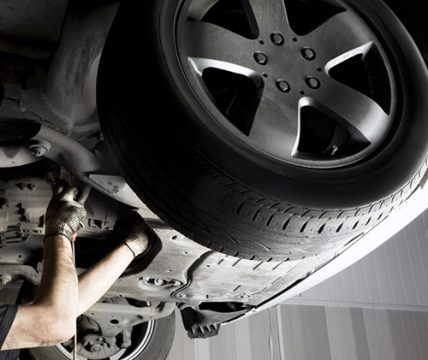 Top Tech Automotive has been the premier auto repair shop in Cleveland, TN since 1992. Our mechanics are known throughout the region for providing dependable, high-quality services at affordable rates. All of our technicians are certified by the Automotive Service Association (ASA). We provide comprehensive auto diagnostics and repairs, meaning that we're a one-stop shop for all of your vehicular needs. Our business proudly maintains strong links with our community, and we belong to the local chamber of commerce. We are approved by the American Automobile Association (AA), and maintain an A+ rating with the Better Business Bureau (BBB).
You can rely on us to provide you and your car with the services that it needs. We are auto experts. Our shop is known for providing prompt, accurate and affordable car problem diagnoses. Additionally, our mechanics offer a wide range of maintenance services, including oil changes and more. We provide repair and maintenance services for Volkswagen, Audi, BMW, Jaguar, Mercedes Benz, Porsche, Land Rover, and most all European makes & models.. We are proud of our reputation as the best place for auto repair in Cleveland, TN! In addition to the basics, we also offer a wide range of car repair services, including alignments, engine repair, radiator repair and transmission work. We also provide heavy equipment repair and maintenance services.
Here are just a few reasons that you should take your ailing automobile to Top Tech Automotive:
We maintain an A+ rating with the Better Business Bureau (BBB).
Our locally owned and operated auto repair shop has more than three decades of experience.
We provide a 2 year or 24,000-mile warranty for all work done at our shop.
Our mechanics are all ASE-certified.
We are proud to be a AAA-approved auto repair center.
Diagnose Your Car
Regardless of the problems facing your vehicle, our mechanics are here to help. Call us today to schedule an automotive diagnosis and get the repairs your car needs.
Proudly offering the best auto repair shop services to the following areas:
Cleveland, TN
Chattanooga, TN
Benton, TN
Charleston, TN
Harrison, TN
Georgetown, TN
Tennga, TN
Crandall, TN
McDonald, TN